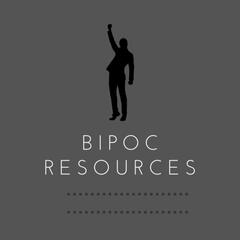 BIPOC Resources
This page is dedicated to providing resources for Black, Indigenous, and People of Color (BIPOC) to help them grow and thrive holistically.
Books
To help you connect, reflect, heal, and thrive.

To support your local book stores, search for these titles at https://bookshop.org/. If you would like to support this page, follow the links embedded in the book images below.
Other Media
SOCIAL MEDIA:

Asian Mental Health Collective
https://www.instagram.com/asianmentalhealthcollective/?hl=en

Becoming a Doctora
https://www.instagram.com/becomingadoctora/

Brown Girl Therapy
https://www.instagram.com/browngirltherapy/?hl=en

PODCASTS:

Code Switch
https://www.npr.org/podcasts/510312/codeswitch

Latinx Therapy Podcast
https://latinxtherapy.com/podcast/ https://www.instagram.com/Latinxtherapy?hl=en

On Being with Krista Tippett; Ross Gay: Tending Joy and Practicing Delight
https://onbeing.org/programs/ross-gay-tending-joy-and-practicing-delight/

Psychology of Radical Healing Syllabus
https://drive.google.com/file/d/1tONPKgCK9Js8vEOzzGvf9FS7jZjTvuRu/view

VIDEOS:

SPOKENproject
https://www.youtube.com/channel/UC9T2nlhsGHhPRc4oyeMkh9A

Students of Color Navigating Spaces Healing through Social Justice
https://www.youtube.com/watch?v=TQ-pH5OR-Vc&feature=youtu.be

MUSIC:

#TheBlackOutMixtape https://open.spotify.com/playlist/0g0IGU3UaBNPVLWMSwfHZe?si=Cmbm7DeATeax3OL- GA7MmCg

WEBSITES:

Asian Mental Health Project
https://linktr.ee/asianmentalhealthproject
The Ebony Tower
https://theebonytower.com/

Therapy for Black girls
https://therapyforblackgirls.com/about/
Contact
BIPOC Resources is run by Liberate The Block Collective, LLC. For questions and/or to recommend additional resources, please contact us at [email protected]